The historic Idanre Hills represent one of the wonders of nature and a marvelous tourist attraction. Located in the ancient town of Idanre, South-West, Nigeria, this destination is so strategically located at about 15km southwest of Akure, the state capital.
The Hills, which are steep-sided, smooth and dome-shape in nature, present an awe-inspiring sight. The different hills were named after some historical figures in the socio-cultural evolution of Idanre land some of these are the Olofin and Orosun Hills named after Olofin, the pioneer Oba of Oke-Idanre and his queen respectively.
The Aghagha Hill is very peculiar because it has a very wonderful footprint named Agbooogun into which visitor put their feet. It is believed that anybody whose feet do not exactly fit into the footprint is considered to be a witch or wizard.
There's also Carter Hills named after a former Colonial Governor who signed a peace treaty with the Oba of Idanre in 1891. The Ajimoba Hill was named after a gateman, while the Orosun Hill was named after an ill-fated daughter of a great warrior, who killed his daughter in fulfillment of his promise to sacrifice the first living thing that comes his way if he should be victorious in his war exploit.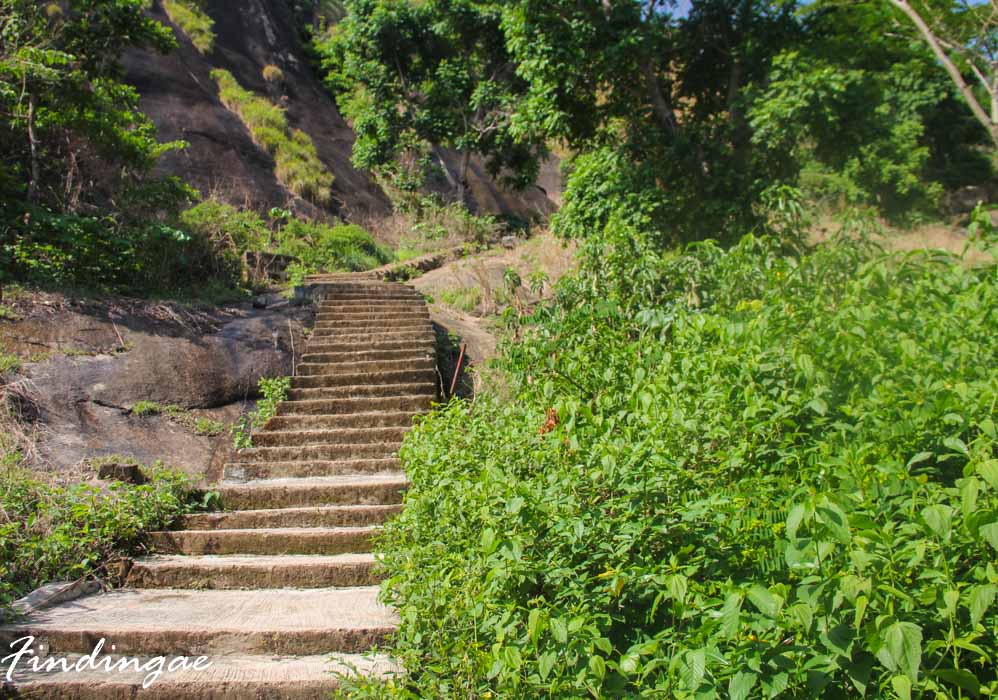 Idanre Hills in the past offered protection against invaders and are worshiped annually. The cultural relics in terms of gods, goddesses and traditional arts crafts can still be seen in addition to the old palace built around the 17th century.
To get to the top of the hill, tourists will have to climb 667 steps with five resting posts along the steps where tourists can take a rest. The steps and resting places had been reconstructed while the notable historical monuments such as the old primary school, native court, the mausoleum, the Owa's secretary's office, the Oloris' quarters and the ancient palace had all been restored.