Gone are the days when Papa Ajasco was the reason for the early build up of traffic on Monday evenings; when the reasons for empty restaurants/stores on Thursday evenings were the face and antics of Toyin Tomato, and the soothing bass voice that said 'we are nothing but pencils in the hand of the creator'.
Nigerian TV is not the same. Nowadays, productions are full of pretentious accents,  poor acting and predictable story lines (We call it the three Ps of Nollywood). You know the drill.
The man playing a returnee from the U.S. walks around in the 30 degrees sun with a winter hoodie and a terrible Ibadan accent (No shade to our Ibadan folks, but you have to admit, that 'H' factor can be deep sometimes!).
The lady playing a poor village girl has perfectly manicured French tips.
The man that has been shot, uses his hands for support as he falls to the ground in slow motion (don't even get me started on the pitiable piano sound effects used for gunshot sounds).
The woman playing a rich politician's wife is wearing N3,000 hair extensions (Like how? They should have at least borrowed Brazilian hair wig from a nearby salon).
Well, not all hope is lost. There are a few programs that maintain the standard of quality and authentic entertainment. This piece seeks to shed light on a few web series that are worth your time (and data). They are perfect for passing time this season, when heavy rains won't let your social life be great.
Skinny Girl in Transit:
This Ndani TV original is a  personal favourite. The show is centred on a lady named Tiwa, a single lady living her life as  she pleases. Of course, you can be rest assured that her mother is on her case to find a mate. Any male visitor is a potential and questions ensue on the status of her relationship with the visitor as soon as he leaves. Expect a mix of comedy, romance and Financial Derivatives Company Limited| Copyright © 2017 drama and a special Big Brother Nigeria appearance, from this program, available on YouTube.
The Governor:
This is a sophisticated show starring British-Nigerian actress, Caroline Chikezie who plays Angele Ochello. It is a political drama from EbonyLife TV about a woman at the forefront of a political battle. Basically, this show is the Nigerian version of Designated Survivor. So you pretty much know there will be a lot of scheming, scandals and plot twists. Juicy!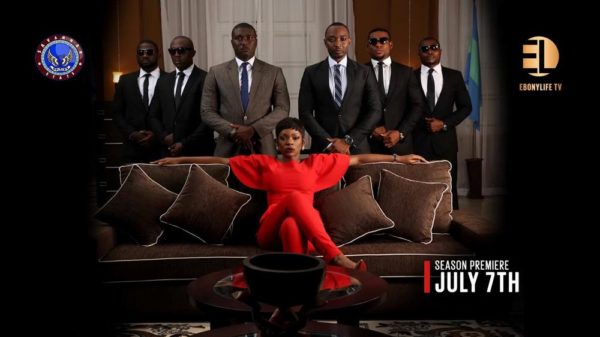 Hush:
That this show saw the return of Richard Mofe- Damijo (aka Africa's Denzel Washington) is enough reason to watch it. Hush revolves around the lifestyle of members of a high society. Main characters: Bem (played by RMD) and Arinola (Thelma Okoduwa) – who are notable players in fashion and politics. RMD plays  a  dark  character  here,  being  a charismatic and calculated go-getter who believes he can get anything he wants. Okoduwa on the other hand is an ambitious and independent 40-year-old. The plot definitely  appeals to the feminist community.
This is it:
This romantic drama explores the lives of a newly married 21st century couple in Nigeria. The show stars Kenya's Nick Mutuma (Tomide) and budding actress Chiagoziem Nwakanma (Dede). The first season focuses on the first six months of their marriage (the stage after the honeymoon).
Culled from Relaxnomiks (A publication from FDC Nigeria)