Researchers at IITA, along with partners from the NextGen Cassava Breeding Project, have uncovered new details about the genetic architecture of cassava, which is one of Africa's most vital crops. The findings will make it easier for breeders to identify traits for crop breeding.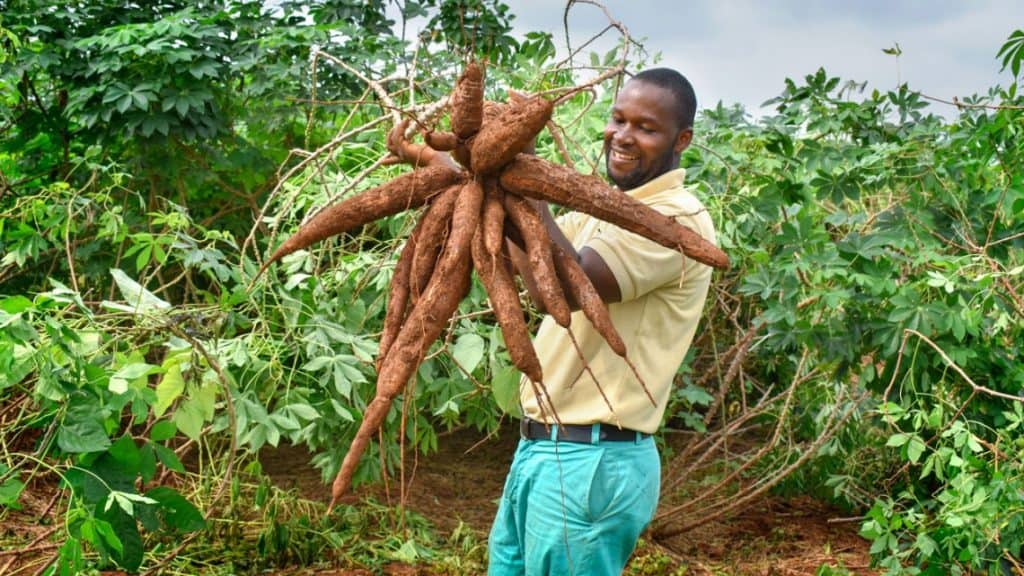 The scientists carried out a genome-wide association study (GWAS) and outlined their findings in a research article recently published in Plant Molecular Biology. They analyzed large breeding populations composed of 5130 clones developed in Nigeria at the IITA Cassava Breeding Program.
The 4-year study involved extensive multilocational testing at four IITA field trials in Nigeria. The genome-wide association analysis explored genomic regions most responsible for desirable traits in cassava, which is a food crop that provides the primary source of calories for more than 500 million people worldwide.
The scientists found more than 40 quantitative trait loci (QTL) associated with 14 traits, responsible for characteristics such as disease responses, nutritional quality, and yield. These traits were classified broadly into four categories: biotic stress, root quality, plant agronomy, and agro-morphology.
"Our findings provide critical new entries into the catalog of major loci available to cassava breeders," said Ismail Rabbi, a molecular geneticist and plant breeder at IITA and a member of the NextGen project.
"These markers should greatly improve cassava research and provide another powerful tool for the breeders' toolbox."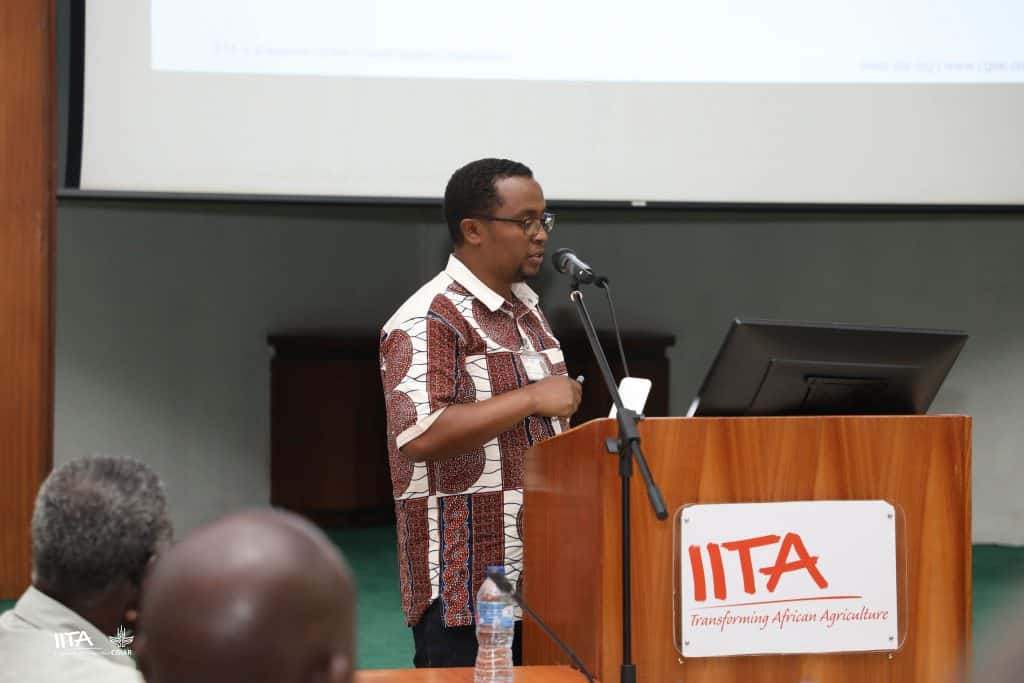 Chiedozie Egesi, a co-author and NextGen Program Director, noted the importance of cassava as both a food and industrial crop, which will be even more so in the future, "as climate change reshapes agriculture everywhere." As a result, he said it is foundational to have a better understanding of cassava's complex genome.
"A complete understanding of cassava's genetic architecture is the critical step needed to accelerate genetic improvement and bring lasting benefits to farmers and consumers who depend on this crop for food and income throughout the world," said Egesi
IITA is a key partner of the NextGen Cassava Breeding Project, whose goal is to empower smallholder cassava farmers in sub-Saharan Africa by developing, releasing, and distributing improved cassava varieties.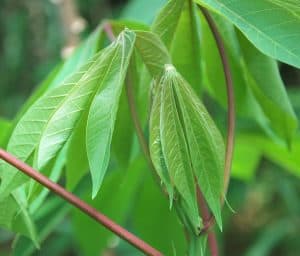 Researchers from IITA, Cornell, the National Root Crops Research Institute (NRCRI) in Nigeria, the Boyce Thompson Institute, and the US Department of Agriculture-Agriculture Research Service contributed to the study. Along with Rabbi and Egesi, the co-authors are Siraj Ismail Kayondo, Guillaume Bauchet, Muyideen Yusuf, Cynthia Idhigu Aghogho, Kayode Ogunpaimo, Ruth Uwugiaren, Ikpan Andrew Smith, Prasad Peteti, Afolabi Agbona, Elizabeth Parkes, Ezenwaka Lydia, Marnin Wolfe, Jean-Luc Jannink, and Peter Kulakow.
HEADLINES YOU MIGHT HAVE MISSED FROM BRAND SPUR
Olam Cocoa launches new business for professional chefs, bakers and pâtissiers
Olam Cocoa has today announced the launch of Olam Cocoa for Professionals, a new business which will make its premium deZaan cocoa powders available to restaurants, caterers, and patisseries for the first time.
7Up danced into COVID-19 with 2Sure hand sanitizers with same bottle
7Up bottling company is one of the leading trademarks that deals with beverages. It produces and distributes carbonated soft drinks such as 7up, Mirinda, Pepsi, Teem, Mountain Dew, H2oH!, Lipton Ice Tea and Aquafina premium drinking water.
Netflix ignores critics to release 'Cuties' movie revealed to be promoting children sex
Netflix, an American technology and media services provider and production company headquartered in Los Gatos, California, founded in 1997 by Reed Hastings.
Total Debt Stock Hits N31.01 Trillion as Nigeria Receives USD3.36 Billion Loan from IMF
In the just concluded week, total debt figure released by the Debt Management Office (DMO) showed that Nigeria's total public debt stock for the second quarter of 2020 increased by 8.31% to N31.01 trillion as at June 2020 (from N28.63 trillion as at March 2020).
Over 60% of Global Bank Rating Outlooks Are Negative
Fitch Ratings' new interactive country-by-country map of bank rating trends shows that the balance of Outlooks globally has turned sharply negative since the onset of the coronavirus pandemic. The proportion of bank ratings on Negative Outlook or Rating Watch Negative (RWN) shot up to over 60% at end-1H20 from 13% at end-2019. The proportion on RWN was 10%, the highest in recent years, reflecting near-term risks to many banks' ratings. There were virtually no ratings on Positive Outlook or Rating Watch Positive.
Debt profiling: Drawing a nexus between Jonathan and Buhari Administrations
The Debt Management Office on Wednesday, 9th September, announced that Nigeria's public debt has risen to N31.01 trillion at the end of June.
Hyundai Motor Launches 'Channel Hyundai' for Smart TVs to Provide Enhanced Digital Customer Experience
Hyundai Motor Company is leading the digital transformation in the era of COVID-19 and beyond with the launch of 'Channel Hyundai', an interactive app for smart TVs featuring multimedia content and a digital interface for customers to experience the brand in a new way.
Firm Develops 14,000-hectare Palm Plantation in Edo
An agriculture development firm, Agro-Allied Resources and Processing Nigeria Limited has commenced the development of a 14,000-hectare oil palm plantation in Odighi Community, in Ovia North East Local Government Area of Edo State.