It's been reported that YouTube will scale back a significant portion of YouTube Originals, which produced original content including scripted series, educational videos, music and celebrity programming.
Robert Kyncl, chief business officer at YouTube, issued a statement on Twitter, saying that Susanne Daniels, global head of YouTube Originals – which was first created in 2016 – and her team, created an international slate of award-winning programmes collectively amassing billions of views, shining a light on incredible creators, important social topics, and introducing YouTube to new audiences.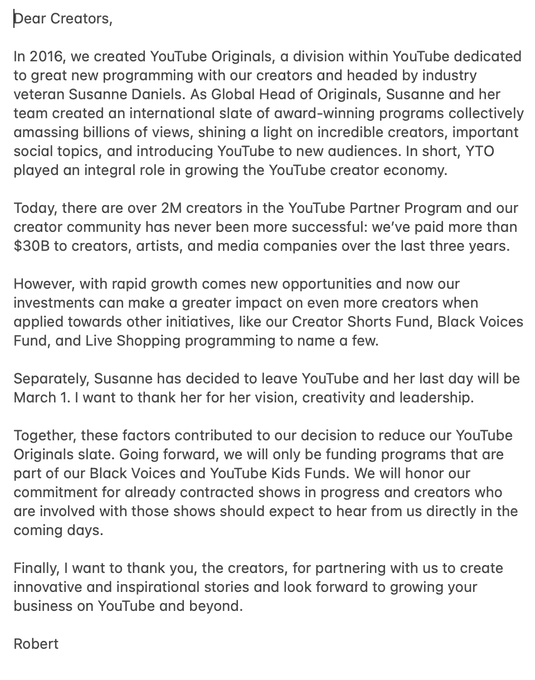 This rapid growth comes with new opportunities and now their investments can make a greater impact on even more creators.
In addition, it has been announced that Susanne Daniels, a veteran entertainment executive and the global head of original content at YouTube, will exit on 1 March 2022.
Daniels joined YouTube in 2015 to create a slate of original dramas, comedies and unscripted series, aiming to attract high-end advertisers and persuade more of the site's users to pay for a premium service
Going forward, the company will only fund originals in the YouTube Kids Fund and the Black Voices Fund, a programme created in 2020 that committed $100m to "amplify" Black creators on the platform.