As we celebrate the 2023 International Women's Day (IWD) themed: "DigitALL: Innovation and technology for gender equality", these amazing women have been recognized for their critical roles which includes providing access to digital resources to helping to eliminate digital inequality.
BrandSpur Nigeria reports that March 8 is annually celebrated as International Women's Day all over the world. The United Nations (UN) theme for this year's IWD is, 'DigitALL: Innovation and Technology for Gender Equality'.
It is common to have people misconstrue the Tech industry as a very difficult pathway to delve into for women, hence the general notion that the tech industry is for the male gender more than the female.
According to the UN, this year's theme is targeted at bringing women and other marginalized groups into technology to achieve more creative solutions and greater potential for innovations that meet women's needs and promote gender equality.
"Their lack of inclusion, by contrast, comes with massive costs: as per the UN Women's Gender Snapshot 2022 report, women's exclusion from the digital world has shaved $1 trillion from the gross domestic product of low and middle-income countries in the last decade.
"This is a loss that will grow to $1.5 trillion by 2025 without action. Reversing this trend will require tackling the problem of online violence, which a study of 51 countries revealed 38 per cent of women had personally experienced.
"A gender-responsive approach to innovation, technology and digital education can increase the awareness of women and girls regarding their rights and civic engagement.
"Advancements in digital technology offer immense opportunities to address development and humanitarian challenges and to achieve the 2030 Agenda's Sustainable Development Goals.
"Unfortunately, the opportunities of the digital revolution also present a risk of perpetuating existing patterns of gender inequality. Growing inequalities are becoming increasingly evident in the context of digital skills and access to technologies, with women being left behind as the result of this digital gender divide.
"The need for inclusive and transformative technology and digital education is therefore crucial for a sustainable future."
It is against the backdrop of promoting digital education and motivating more women to enter into the digital space and close up the 'Digi-divide', that THISDAY chose to project some very amazing Nigerian women who beyond specializing in the tech industry, have also worked to the top getting better as the industry grows.
Tope Omotolani: Co-founder and CEO Crowdyvest
Tope Omotolani is the co-founder and CEO of Crowdyvest, an impact-driven community focused on creating interdependence between individuals and businesses. She is one of the co-founders of Farmcrowdy, Nigeria's First Digital Agricultural Platform that launched in November 2016. Under Tope's leadership, Crowdyvest has raised over $35 million through savings and investment for multiple businesses from a community of over 100,000 members in over a year.
IWD 2023: Celebrating Successful Nigerian Women in Tech
Damilola Odufuwa: Co-founder and CEO Backdrop 
Damilola Odufuwa is a tech executive and women's rights advocate whose work intersects cryptocurrency, communications, and women's rights. She currently leads Public Relations and Communications for Africa at Binance, the world's largest cryptocurrency exchange.
Odufuwa is the co-founder and CEO of Backdrop, an app and social network that lets people find and share beautiful spaces worldwide. She is also the co-founder of the FeministCoalition, an advocacy group made up of young Nigerian feminists championing equality for women in Nigerian society, with a core focus on education, financial freedom, and representation of women in public office.
Ifedayo Durosinmi-Etti: Founder and CEO Herconomy
Ifedayo Durosinmi-Etti is the founder and CEO of Herconomy, a female-focused fintech startup dedicated to creating financial resources for women.
Herconomy is Nigeria's first digital platform for female entrepreneurs and professionals focusing on empowering women and connecting women and opportunities, such as grants, fellowships, scholarships, jobs, and much more.
Solape Akinpelu: Founder and CEO Hervest
A certified financial education instructor and a member of the Personal Finance Speakers Association (USA), Solape is the founder and CEO of HerVest, a women-focused and inclusive fintech platform for the underserved and excluded women in Africa.
HerVest enables women to participate in savings, impact investments and credit, particularly for smallholder women farmers in Nigeria.
Damilola Olokesusi: Co-founder and CEO Shuttlers
Olokesusi is the co-founder and CEO of Nigeria's leading transport-driven transportation startup, Shuttlers. Under her leadership, Shuttlers raised $1.6 million in seed funding, announcing plans to expand into more African metropolitan cities. In 2020, she launched an initiative called Shemoves Shuttles, an all-female shuttle service (sponsored by Ford Motors Company) that has impacted 600+ female professionals by turning their commute time into learning time.
Aniekan Inyang: Stears Data Scientist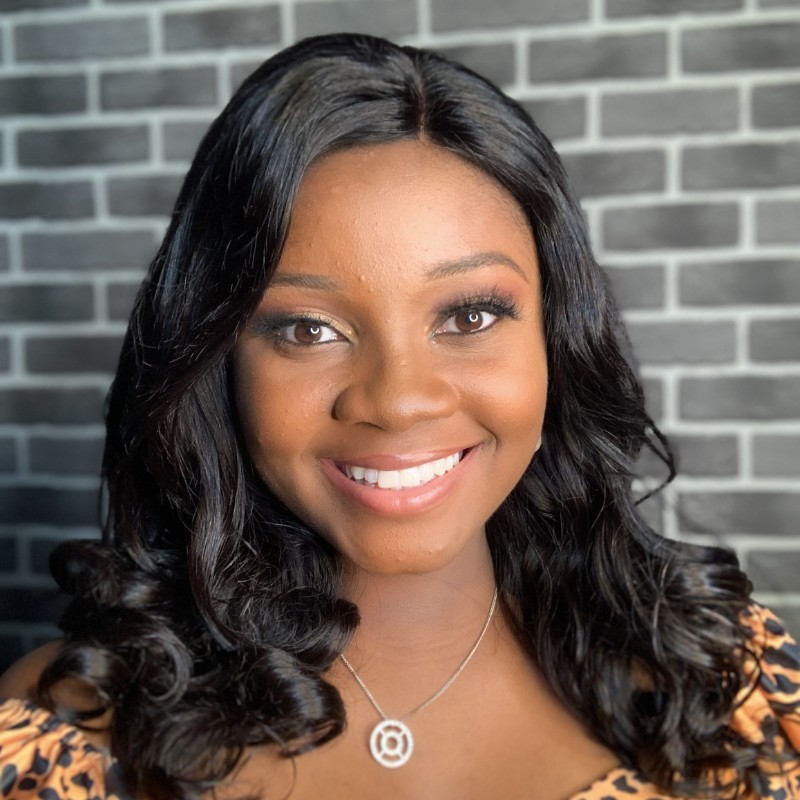 Aniekan who started her career path as an intern at the computer unit, Ministry of Finance, Akwa Ibom state secretariat, Nigeria has always loved the use of data to help brands build new things, give solutions to problems, and fasten processes. She desires to raise a community of women who are interested in Artificial intelligence. She is a Data Scientist at Stears Business.
Adora Nwodo: Microsoft Software Engineer 
Adora as she loves to be called is a software engineer based in Lagos, Nigeria. Having gathered experiences over the years, authoring a guidebook that helps people launch into their careers in cloud engineering. She works at Microsoft currently; she also shares a lot of her experiences as a woman in tech on LinkedIn, and Twitter.
Ibukun Akinnawo: Business Process Outsourcing Expert
Yanmo Omorogbe: Co-founder and COO Bamboo
From studying Chemical engineering at Imperial College, London, to being an assistant to the Minister of Power, Works, and Housing, Yanmo Omorogbe later moved to the private sector, and now into the digital tech industry. She is the co-founder and chief operating officer of Bamboo, a platform that helps Nigerian residents trade assets on the US stock exchange.
Abiola Eniola Amin: Flutterwave Product Designer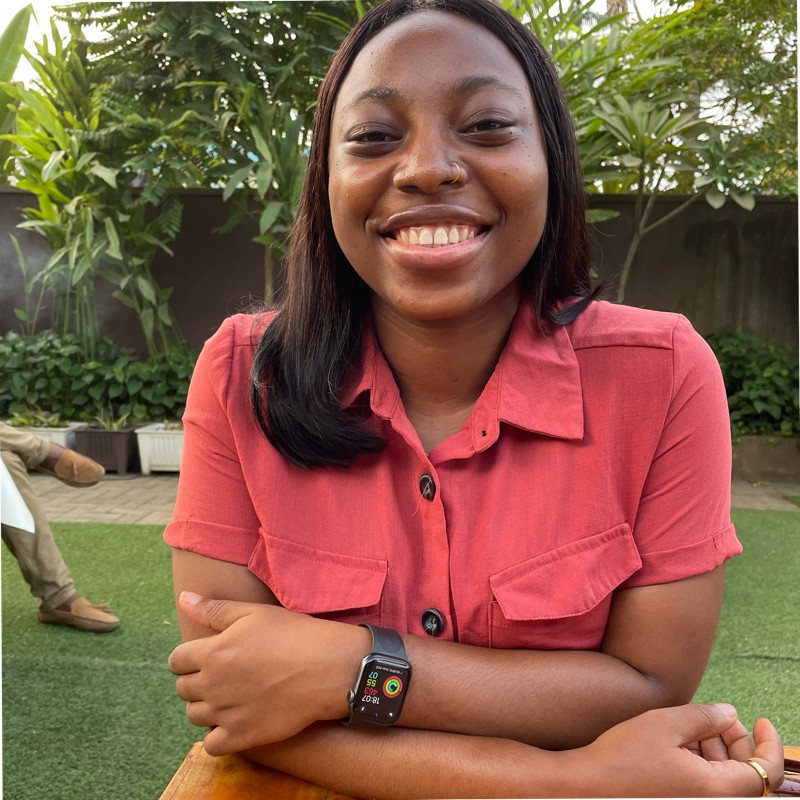 Abiola, having started her tech journey by learning UX design for three months, and then as a UI/UX intern, moved on to work with brands like Cowrywise, Yellow card, etc. and now is a product designer at Flutterwave.
Nnenna Nwakanma:  Co-founder The Free Software 
Nnenna is a co-founder of The Free Software, as well as the Open Source Foundation for Africa, and also served as a board member there.
Having worked in the ICT sector for several years, she has held her own in the field. She was policy director for the World Wide Web Foundation with the U.N. for fifteen years and is currently the Chief Web Advocate there.
Roseline Ekenimoh: CEO and Co-founder TORA Africa 
This is another Nigerian that upscaled in the tech world, as the CEO and Co-founder of TORA Africa, an academy founded in 2019.
Ruth Iselema: CEO Bitmama
Just in case you are wondering about the impossibility of you working in tech when your area of expertise doesn't tally with that, here is Ruth, a trained pharmacist who is also the CEO of Bitmama. Bitmama is a platform that ensures a safe structure where users can run cryptocurrency transactions, without fear of being duped.
Fara Ashiru Jibutoh: CEO and CTA Okra 
This amazing lady is the founder and CEO of Okra, another payment platform that helps connect financial transactions between customers, and their banks. Asides from being the CEO, she is also the CTO and is one lady that will do so much even in times to come.
Seun Runsewe: Chipper Cash Lead Product Manager 
Seun, who began as a management consultant at KPMG, as she coordinated the popular Project Africa, she also led the beta-launch of Switch by Sterling bank. Before working with Sterling bank, she was the business lead at Paystack. A former director of product at Opay, and vice-president of Growth at Softcom, she has grown in leaps and bounds, and currently is the lead of product management at Chipper Cash.
Omolara Adejuwon: Editor ProAndroidDev
Omolara was the senior android engineer and engineering manager at Gokada Inc. She worked in these same capacities at Brainspace Venture Group, before moving on to join ProAndroidDev. Having gathered more than 8 years of experience in the areas of building software products across the various industries she has worked in, she now works as an Editor at ProAndroidDev.
Olatokunbo Ogunlade: Ventures Garden DevOps Engineer
Ada Nduka Oyom: Founder She Code Africa 
Ada is the founder of She Code Africa, and also the Developer Relations at Google. She Code Africa is her way of giving back, as it is an NGO that helps girls and women in Africa gain technical skills. Her skills and expertise have earned her roles, and positions in Interswitch, and other tech companies.
Layo Ogunbanwo: PiggyVest VP Products 
Layo has gathered more than 10 years of experience in various areas of product management, growth, and Marketing, in Africa at large, as well as the US. She is very particular about women being included in the tech industry, the same way she is particular about the building, and launching of products. She serves as the VP of Product at Piggyvest.
Folayemi Agusto: CEO and Co-founder Tix.africa
Agusto is the CEO and a co-founder of tix.africa, a self-service ticketing platform for event organisers to list, manage, and collect payment for live and virtual events. She is a self-taught user interface designer, a passionate event organiser, and co-founder of Eat Drink Lagos. The endeavour that started as a good blog has grown into the go-to bible for inhabitants and visitors deciding where to eat and drink in Lagos.