Mobile phone dealers in the FCT on Friday expressed their readiness to embrace the rebranded Nokia 3310 when re-introduced to the Nigerian market.
The Nokia 3310 had been redesigned 17 years after it was first launched.
The new Nokia 3310 is smaller, sleeker in different colours and reportedly has 22 hours of talk time with a one-month battery life on standby. Unlike the original, which was known for its sturdiness, the new Nokia 3310 will allow web browsing.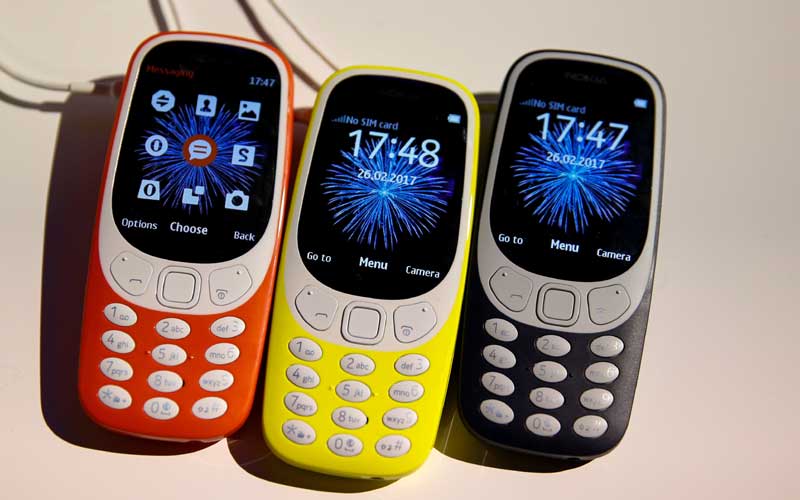 The re-launch of Nokia 3310 took place ahead of this year's Mobile World Congress in Barcelona, U.S.
Some of the dealers, in Abuja, said that Nokia 3310 was among the pioneer mobile phones in the country and had great durability.
Mr Chibuzor Nnanna, a phone dealer at Banex Plaza said that Nokia as a brand of mobile phone had made its name in the market space and was sure to regain it if the brand was upgraded.
"I have already heard that Nokia 3310 has been rebranded and has already been introduced in other countries; I can't wait for it to come to Nigeria.
"We all know that when Nokia 3310 was in vogue, it was very durable and this time I heard it is coming as a touch screen phone with battery life of five days having a camera feature.
"Nokia 3310 coming back upgraded is a welcome development because it is coming back modified to meet the trend of phones in recent times," he said.
Nnanna, however, added that although Nokia as a brand did not upgrade some of their applications to meet up with the recent mobile phones, rebranding would change things.
He said that from information in circulation on the brand's repackaging strategy, adding that he would not mind working with the company as a sales representative.
Miss Hauwa Maimuna, a mobile phone sales representative, also said that most phone dealers were waiting for the new Nokia 3310.
According to Maimuna, the rebranded Nokia 3310 has more features compared to the old one.
"The new Nokia 3310 has Bluetooth facility, dual micro SIM space, flashlight and can surf the net and other facilities to make it unique.
"Personally, I will buy the phone to supplement the android phone I have now.
"I will be glad to market and even sell Nokia 3310 if it eventually lands in the Nigerian market,' she said.
Henry Jide, another phone dealer at Emab Plaza, said the phone coming back to Nigeria was a good restrategising approach.
"I know that by now the Nokia Company would have learnt from the faults that discouraged people from liking the Nokia 3310 and change those features.
"There are lovers of Nokia products and for sure it will be a good thing for them to try out this product that will be coming to Nigeria soon.
"As a dealer and I notice that the demand for the phone is high, I will definitely market it," he said.
Also some retailers in the popular GSM village said that the reintroduction of the phone was a welcome development.
Mr Chinedu Oyenbuchi said that reintroducing Nokia 3310 was good because people love Nokia, adding that up till date people were still looking for Nokia 3310.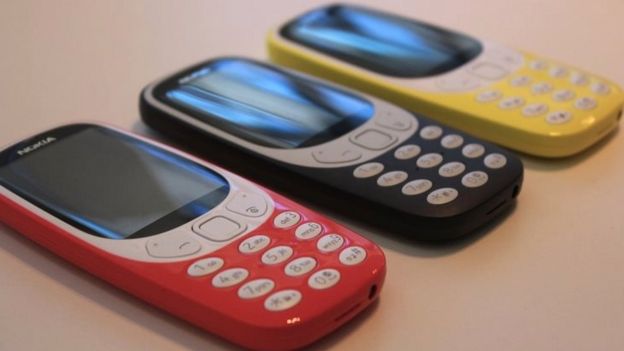 "We will be happy if Nokia can re-introduce 3310 because it was a very strong phone which everyone will like to have.
Mr Oziengbe Ogbeide, however, said that the Nokia 3310 should not be rebranded but left the way it was, adding that as a phone repairer, he noticed that most of the smartphones were not as durable as Nokia 3310.
"Smartphones that are brought for repairs are not durable when it falls down or fall into water it goes bad, so if it NOKIA 3310 is rebranded and look like a smartphone any mistake, it will fall and break.
"So I think they should leave it the way it was, the new Nokia 3310 may not be as strong like before,'' he said.
(pmnewsnigeria)