Empower 54, a non-profit organisation dedicated to humanitarian services eradication of malnutrition in Africa, has partnered with traditional rulers and local government council chairmen in Edo State to distribute medication that will improve children and pregnant women's health.
The medication to be distributed are Albendazol, which is very critical for the treatment and prevention of various parasitic worm infestations for children between the ages of six months to five years; and prenatal vitamins for pregnant women for 271, 000 beneficiaries.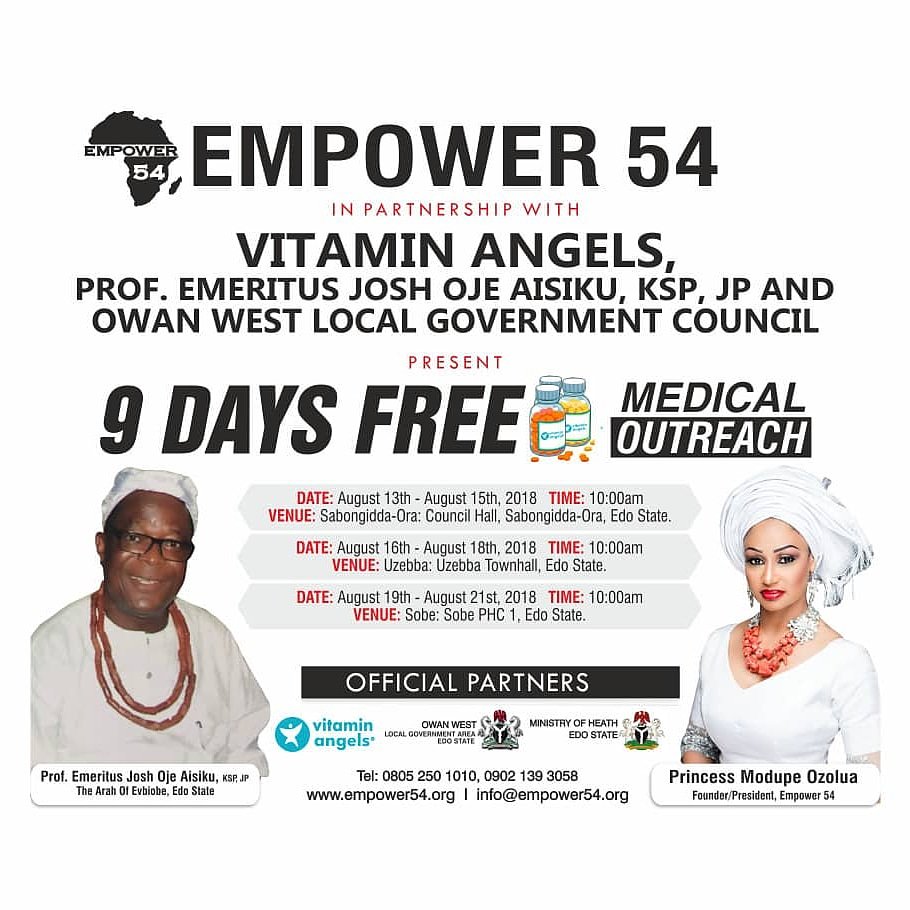 According to the President and Executive Director of Empower 54, Princess Modupe Ozolua, the medical outreach programmes would run from August to September in Owan West, Owan East, Etsako and Akoko-Edo Local Government Areas.
She said the organisation was embarking on the initiative because of its passion for the health of children and also in line with the objective of the Federal Government healthcare project focused on the poor, especially women and children under five years.
The monarchs in partnership with Empower 54 include the Olososo of Ososo, Oyan Ososo, Oba Anselm Adeloro Obaitan, Ichama II; the Arah of Evbiobe, Prof Joshua Oje Aisiku; and the Ogbachi of Auchi, Princess Hajiya Zuletu Momoh.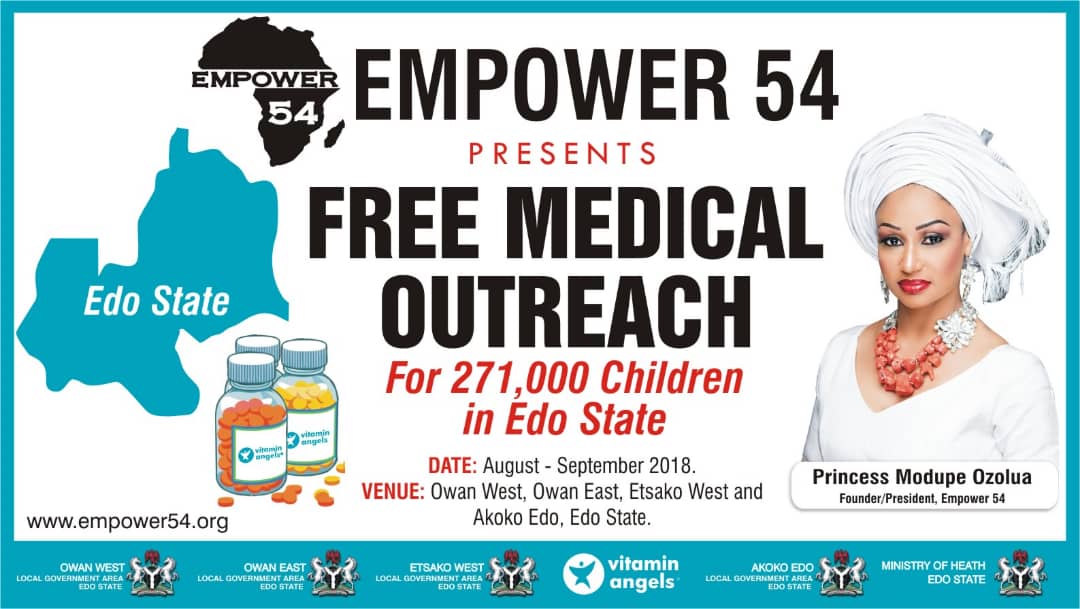 Other partners include the Edo State Commissioner for Local Government and Chieftaincy Affairs, Hon. Jimoh Ijebai; the Chairman of Akoko Edo Local Government Area, Hon. Oteh Omoru; the Chairman of Owan West Local Government Area, Hon. Frank Ilaboya; and his counterpart at Etsako West Local Government Area, Hon. Musa Yakubu. Others are Vitamin Angels and the Edo State Ministry of Health.
Empower 54, which is based in the United States, has been providing humanitarian assistance since 2003 through initiatives in health, education, empowerment of internally displaced persons (IDPs)/refugee programmes for underprivileged Africans.