In search of romantic
Our queries list consisted of terms like "Valentine's Day", "love confession", "flowers", "love", and others which would associate with Valentine's Day. During the period before Valentine's Day, the frequency of searching these queries increases in whole Nigeria.
However, in some places, the interest in making a pleasant surprise to the significant other increases more, and in some – notably less.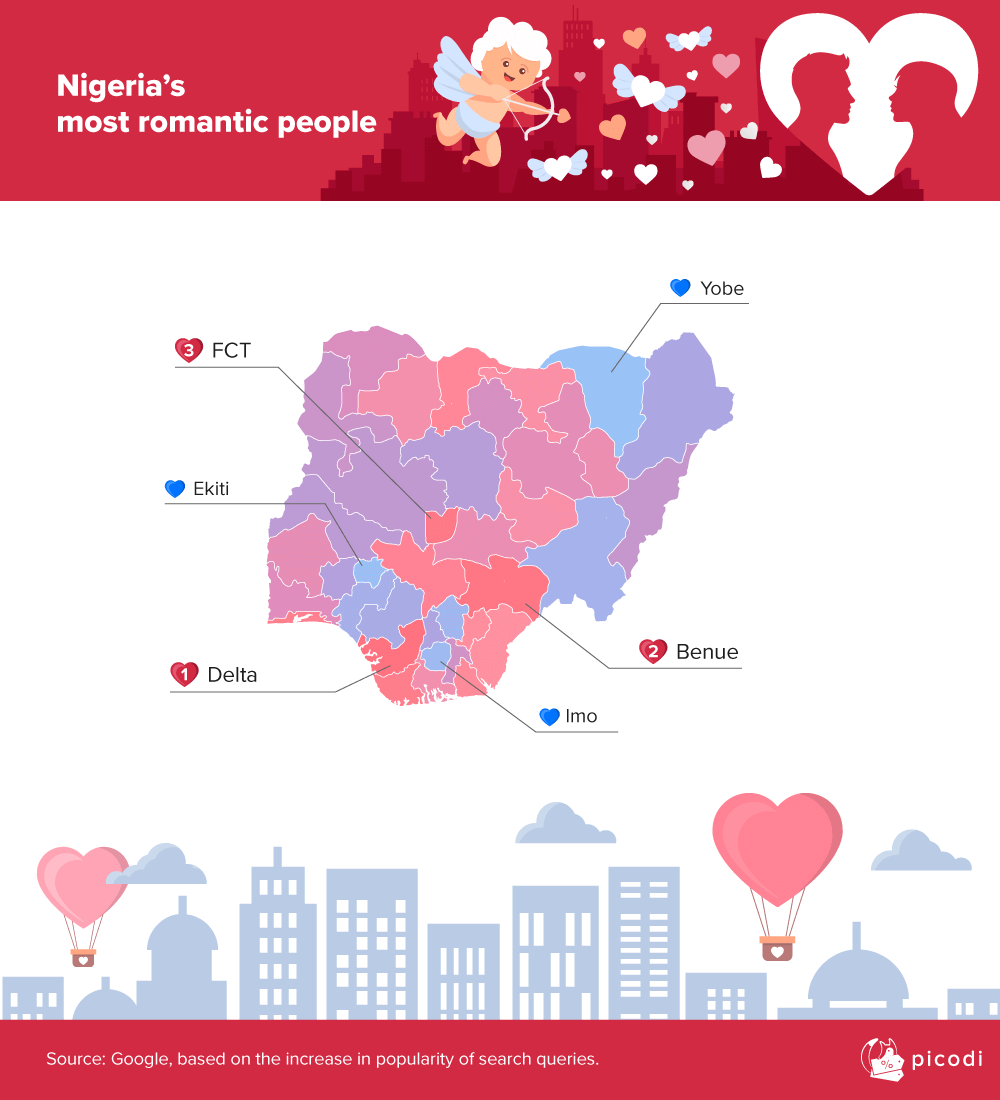 After looking closely at Google's figures, it turns out that the most romantic Nigerians live in Delta, Benue, and Federal Capital Territory. In these states, the increase in popularity of queries connected to Valentine's Day was the highest. Although Delta is most known for its oil reserves, it turns out that the state has also a more romantic side of it.
Among all states, the lowest interest in Valentine's Day and all connected to it was noted among residents of Yobe (37th place). Ekiti and Imo turned out to be quite unromantic as well (36th and 35th place respectively).
Here's the full ranking of states: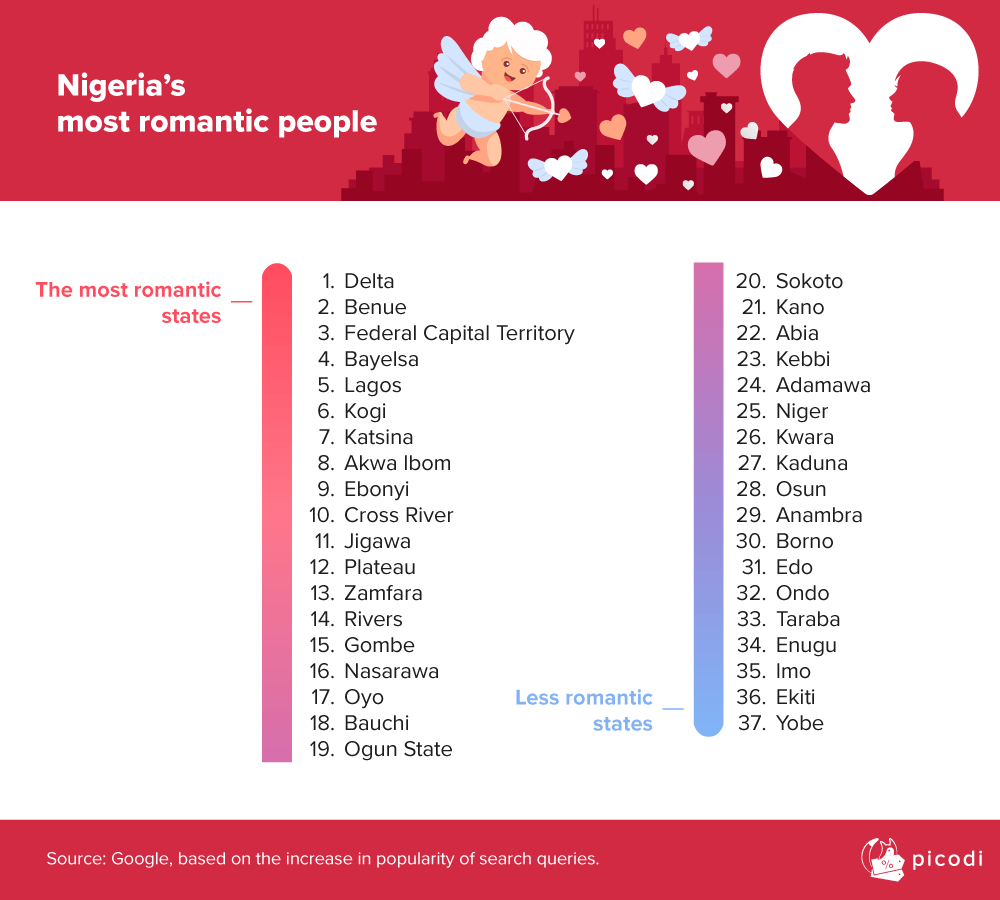 The research was based on a comparison of the increase in popularity of various keywords during the period of January-February 2019 according to Google archived data (through Keyword Planner tool).