Hilda Baci has defeated Chef Lata Tondon to create a new Guinness World Record for the longest cooking marathon.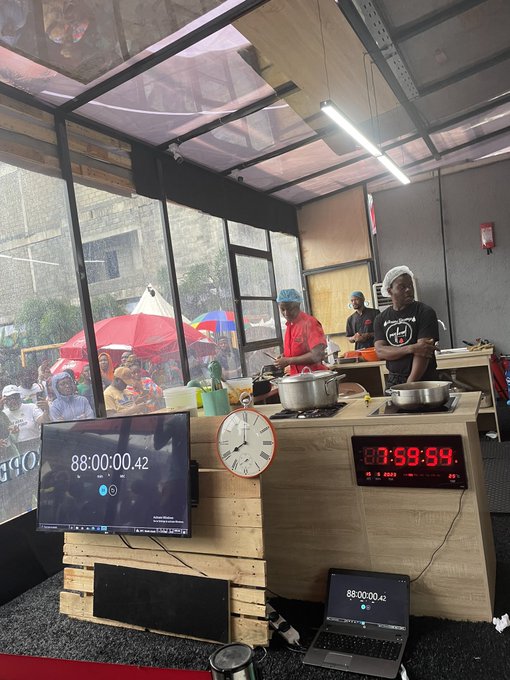 Chef Lata Tondon of India was called the "Iron Lady" when she cooked for 87 hours and 45 minutes in 2019 surpassing the previous record by 20 hours.
However, Hilda Baci from Akwa Ibom State, who started cooking on Friday, May 11, 2023, in an attempt to break the record set by Chef Lata, has made headway.
BrandSpur Nigeria reports that Hilda Baci broke the record on Monday morning, May 15, 2023.
Though Chef Hilda Baci has broken Chef Lara Tondon's 87 hours, 45 minutes record, she has continued cooking as she intends to set a personal record of 96 hours. She will complete this at 4pm Nigerian time (16:00 GMT).
Baci's cooking marathon is currently ongoing at Amore Gardens in Lekki, Lagos State.
In her ongoing record-breaking attempt, Nigerians, including several celebrities defied the rain to physically cheer up the visibly tired chef.